A Love for Beautiful Smiles
I have been blessed to work in a profession that helps people in a very tangible way. To watch young people grow up into beautiful young adults with confident smiles, and to help parents and grandparents achieve the amazing smile they've always wanted, is rewarding. I'm not sure how many lives I've touched in the 35 years I've been an orthodontist, but I do know each person was important to me and I wanted to do the best I could for them.
It's incredible to spend my days helping people develop their healthiest, most beautiful smile and getting to know them at the same time. Our patients and families are some of the best people in the world. I enjoy our conversations and sharing in their lives. Whether we're talking about school, work, sports, or hobbies, I'm always learning something new and love that. I assist my friends achieve a lifetime of smiles they love; what could be better?
My grandfather, Dr. Fern Robertson, was a big influence on my decision to go into oral healthcare. He was a dentist for more than 50 years in Olney. I'm pleased that my daughter, Dr. Meredith Key Hill, has decided to join the practice, and continue our family legacy.
Education and Continuing Education
Bachelor of Science in biology – Texas A&M University
Doctorate of Dental Surgery – University of Texas Health Science Center at Houston
Master of Science in oral biology – University of Texas Health Science Center at Houston
Certificate in orthodontics – University of Texas Health Science Center at Houston
After graduating from dental school, I practiced general dentistry for four years here in Graham. I met an orthodontist, Dr. Ed Pitt, who let me observe his practice, and I instantly fell in love with orthodontics and knew I had to make a change. I applied to the orthodontic program at UT Houston and have never regretted the decision.
After practicing for 35 years, I've seen a lot of changes in orthodontics. It is my duty to stay up to date with the latest techniques and how they could benefit my patients. I want to learn about advances in orthodontics so I can offer patients the most modern and proven treatment possible.
Each year I attend conferences and seminars. I also subscribe to and read publications from the American Association of Orthodontists and the Journal of Clinical Orthodontics.
Professional Memberships
American Association of Orthodontists
Southwestern Society of Orthodontists
Texas Association of Orthodontists
American Dental Association
Texas Dental Association
Away from the Practice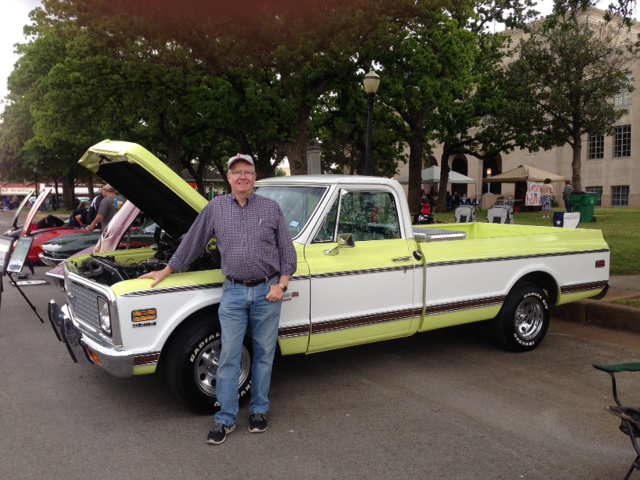 I was raised in the small farming community of Munday. My father was a farmer and rancher, so my weekends and summers were spent working cattle and driving a tractor. I moved to Graham in 1975 to establish my dental practice and returned in 1981 after finishing my orthodontic education.
When the weekend comes around, I'm usually out at our lake cabin. I'm often with my wife, Christine, and family: our two daughters, Jessica and Meredith, and five grandchildren, Trey, Marjorie, Harrison, Eleanora, and Cora. I also enjoy playing golf and have an old 1972 pickup that occasionally requires my attention.
I'm an active member of the Graham Rotary Club and the First Presbyterian Church. I served on the Graham School Board for ten years and also taught CPR classes in our community.